Gain the skills to tackle big data challenges and compete in the digital realm.
On this page
Introduction
A rapidly expanding field that shows no sign of slowing. Big data and analytics now drive and inform strategic decision making and innovation whether it is in relation to engineering, finance, health or other professional areas. The challenge for organisations around the world is how to harness ever increasing volumes of data as an asset.
Course description, features and facilities
The Master of Data Science provides students with the knowledge and skills to understand and apply appropriate analytical methodologies to transform the way an organisation achieves its goals and objectives, to deal effectively with large data management tasks, to master the statistical and machine learning foundations on which data analytics is built, and to evaluate and communicate the effectiveness of new technologies.
Students will gain a detailed knowledge of contemporary data management and analysis technologies, including those for data collection and storage, visualisation, internet-based applications, and software project management.
Students will also acquire essential skills in high performance computing.
Structure
Key to availability of units:
S1 = Semester 1; S2 = Semester 2; N/A = not available in 2017
All units have a value of six points unless otherwise stated.
Note: Units that are indicated as N/A may be available in 2018 or 2019.
Note: Students are advised to refer to the recommended study guides available on the ECM website.
Students who have completed degree studies in a non-cognate area, or equivalent as recognised by the Faculty, must complete relevant conversion units up to the value of 24 points from this group, as advised by the Faculty.
| | | |
| --- | --- | --- |
| S1, S2 | CITS1401 | Problem Solving and Programming |
| S2 | CITS1402 | Relational Database Management Systems |
| S1, S2 | CITS2401 | Computer Analysis and Visualisation |
| S1, S2 | STAT1400 | Statistics for Science |
| S1, S2 | STAT1520 | Economic and Business Statistics |
| S1 | STAT2401 | Analysis of Experiments |
| S2 | STAT2402 | Analysis of Observations |
Take all units (36 points):
Take unit(s) to the value of 36 points, including a minimum of 18 points at Level 5.
Note: Enrolment in the Data Science Research Project is by invitation only.
Group A
| | | |
| --- | --- | --- |
| S1 | CITS4008 | Scientific Communication |
| S1 | CITS4402 | Computer Vision |
| S1 | CITS4403 | Computational Modelling |
| S2 | CITS4404 | Artificial Intelligence and Adaptive Systems |
| S1 | CITS4407 | Open Source Tools and Scripting |
| S2 | CITS4419 | Mobile and Wireless Computing |
| S1, S2 | CITS5011 | Data Science Research Project Part 1 |
| S1, S2 | CITS5012 | Data Science Research Project Part 2 |
| S1, S2 | CITS5013 | Data Science Research Project Part 3 (12 points) |
| S1 | CITS5505 | Agile Web Development |
| S2 | CITS5506 | The Internet of Things |
| S2 | CITS5507 | High Performance Computing |
| S1, S2 | GENG5505 | Project Management and Engineering Practice |
| S2 | INMT5526 | Business Intelligence |
| S1, S2 | MGMT5504 | Data Analysis and Decision Making |
| S2 | PUBH5769 | Biostatistics II |
| N/A | PUBH5802 | Advanced Analysis of Linked Health Data |
| S1 | STAT4065 | Multilevel and Mixed-Effects Modelling |
| S1 | STAT4066 | Bayesian Computing and Statistics |
| S2 | STAT4067 | Applied Statistics and Data Visualisation |
Career opportunities
The Master of Data Science prepares graduates for a career as a data science or data analyst providing them with the skills to tackle large data management and exploitation tasks.
An emerging industry, it is anticipated that there will be a global skills shortage for people with data science knowledge as reported and identified by the McKinsey Global Institute study (2011). The study predicts a shortfall by 2018 of nearly 140,000 to 190,000 data scientists and 1.5 million managers with the ability to use big data to make effective decisions in the United States alone.
The skills graduates obtain during the course will make them internationally mobile as data science expertise is required globally. Graduates will be able find employment in a large range of companies and organisations across the resources, finance, commerce and utility sectors. In Western Australia, Data Science graduates are required for specialised data mining within the resource sector.
Related careers
Further study opportunities
Further study will allow you to gain a qualification in Doctor of Philosophy (PhD). It will open up opportunities in academia and research to help you to pursue your goals in a wide range of careers, depending on your area of research.
These pages are under review and are being updated.
This course is available to Australian and international students.
On this page
Admission Requirements
To be considered for admission to this course an applicant must have a bachelor's degree, or an equivalent qualification, as recognised by UWA, the equivalent of a UWA weighted average mark of at least 65 per cent; and completed Mathematics Applications ATAR, or equivalent, as recognised by UWA.
English competency
Refer to the University's
English Language Competence
requirements
These pages are under review and are being updated.
This course is available to Australian and international students.
On this page
How to apply
Apply online!
Fees
Refer to the Fee Calculator for up to date course and unit costs.
Contact us
Telephone

(+61 8) 6488 3939

Enquire on-line

Address

First Floor, Ken and Julie Michael Building
7 Fairway (corner Cooper Street)
Crawley, Perth
Western Australia 6009

Location

Normal opening hours

Monday - Friday, 8.30am - 5pm (Western Standard Time)
Note: We can help with application-related enquiries. If you need further course-specific information, you may wish to contact the relevant Faculty or School.
About UWA

Find out what makes UWA an internationally recognised university.
Foundation and preparatory courses

There are a range of programs available to help give you the opportunity to gain the academic qualifications or prerequisites required for admission to UWA.
Social life on campus

There are over 20,000 students enrolled at UWA - lots of new friends not only from Perth and Western Australia but from all areas in Australia and around the world.
These pages are under review and are being updated.
Browse all:
Register for an information session in 2017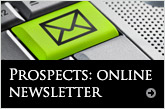 Master of Data Science: the details
Available 2017
Crawley
Part-time, Full-time
Internal
Semester 1, Semester 2
The estimated weekly time commitment is 12 hours per unit which includes contact hours, personal study and examinations.
1.5-2 years of full-time study (depending on the requirement to include conversion units).
5 years

Contact details: course information

ECM Student Office
Faculty of Engineering, Computing and Mathematics The University of Western Australia M054, 35 Stirling Highway Crawley WA 6009
enquiries-ecm@uwa.edu.au
Ask UWA
+61 8 6488 3061
62530

CRICOS Code

093310E